COURSE Project Management Skills
Agile Retrospective: Continuous Improvement+Kaizen
Learn continuous improvement and kaizen to improve your team or business with agile retrospectives and scrum.
Created by
Paul Ashun
About this course
What is sprint retrospective?
It is a method for boosting your team's efficiency. Based on my experience, it is the perfect way to learn from the past and take that learning to learn new in the upcoming sprints.

Who should take this course?
Whether you are a novice, an expert, or simply someone who wants the answer to the question "what is sprint retrospective, this is definitely the class for you.

In this class you will learn:

• Concise overview of sprint retrospective - Including 29 easy tips to hold a sprint retrospective successfully

• The facts based on real industry experience and research - The correct terminology and use of proper methods are essential to mastering it. My experience in industry and research into the topic has been used to give you a solid grounding in the most concise way possible.

The course is video based with no supporting document necessary.

How is the course structured?

Each section features an overview of a particular aspect of holding a sprint retrospective and tips to organize it wonderfully. Examples are included throughout the course with excellent quality video and audio. All are based on real-world experience.

Who this course is for:
Scrum Master, Product Owner, Business Owners, Support Teams, Maintenance Teams, Service and Sales Teams, Development Support Teams
Anyone who wants a complete overview of agile scrum retrospectives and certainty that they are getting the facts taught by an Agile expert
A candidate who wants answers to frequently misunderstood points within scrum methodology or an expert candidate who wants a concise, quick refresher on retrospectives
Someone who wants pointers on holding a successful retrospective meeting
What you will learn?
A complete overview of the retrospectives and how it is used to boost the efficiency and productivity of a team
Learn how to improve sprint retrospectives
Learn what scrum is and why it is so powerful for conducting a retrospective
Learn the exact techniques the pros use in industry for holding retrospectives
Feel confident in improving the performance of scrum for any software, service, maintenance or support team
Explain what sprint retrospectives will make your team or business more efficient
1.5 hours on-demand video
Certificate of completion
---
---
100% moneyback guarantee
If you cancel within 10 days and you're not completely satisfied, we'll give you all your money back. No questions asked.
Training 2 or more people?
Get your team access to 1,610 top CPD HR Canada courses anytime, anywhere.
Introduction
1m 7s
Pashun Consulting Intro
13s
Agile Scrum Recap
3m 13s
What is the sprint retrospective
57s
Retrospectives - Explanation of concept
40s
Key Elements of a Good Retrospective
3m 52s
How To Run Sprint Retrospective
3m 1s
Tip 1
1m 24s
Tip 2
1m 26s
Tip 3
1m 41s
Tip 4
1m 34s
Tip 5
1m 51s
Tip 6
1m 42s
Tip 7
1m 30s
Retrospective Regret
10m 21s
Tip 8
1m 42s
Tip 9
1m 27s
Tip 10
1m 52s
Tip 11
1m 50s
Tip 12
1m 53s
Tip 13
1m 33s
Tip 14
2m 7s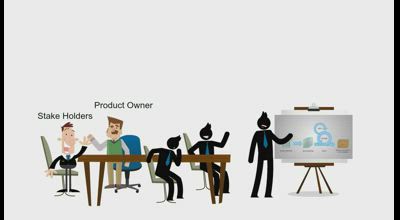 COACHING: how to explain why the SPRINT RETROSPECTIVE works
1m 21s
Tip 15
2m 27s
Tip 16
1m 55s
Tip 17
2m 8s
Tip 18
2m 7s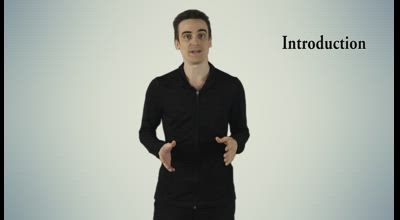 Tip 19
2m 0s
Tip 20
1m 56s
Tip 21
2m 47s
CHECKLIST: Sprint Retrospective Checklist
1m 14s
Tip 22
1m 51s
Tip 23
2m 10s
Tip 24
1m 58s
Tip 25
2m 22s
Tip 26
2m 13s
Tip 27
2m 54s
Tip 28
2m 24s
Tip 29
2m 11s
Conclusion
26s
Learn from the best
Exploding Your Team's Productivity To Deliver Your Projects On time, On Budget
Paul is the CEO/Managing Director and Chief Consultant at Pashun Consulting Ltd, author of Scrum Mega Pack and a certified scrum master, experienced senior programmer and coach with experience in international blue chip companies dating back to 1999. That experience includes leading projects for the BBC, General Electric, Oracle, BSkyB, HiT Entertainment (responsible for Angelina Ballerina, Bob the builder and other titles that you love watching with your kids or siblings but won't admit to) and Razorfish. These roles have all involved leadership on a wealth of mobile, internet TV and web software projects.