COURSE Project Management Tools
Agile Scrum Advanced Software Development+Program Management
Learn the Scrum of Scrums technique, how to Become a Scrum Master and how to Coach by explaining scrum with 72 reasons.
Created by
Paul Ashun
About this course
What is Scrum?
Scrum is a simple method for managing and completing even the most complex project. Based on my experience, it is the number 1 way to complete projects or programs (programmes) on time while delivering value for any business or user. Scrum is the most popular framework within agile project management.

Who should take this course?
Whether you are a SCRUM MASTER, PROGRAM MANAGER, TEAM MEMBER, OR PRODUCT OWNER OR Software Testing Manager or simply someone who wants the answer to the question "how do I take scrum to the next level", this is definitely the class for you.

If you are studying for your PMP qualification from the PMI, then this class is also for you.

This class will help you to ace the "on-the-job" experience questions in the Professional Scrum Master (PSM) exams.

In this class you will learn:
A concise overview of advanced scrum techniques- Including how to run multiple scrum teams, how to explain, coach, and influence others to use scrum, and how to become a scrum master in 7 simple steps.

The facts based on real industry experience and research - The correct terminology and use of scrum are essential to mastering it. My experience in industry and research into the topic has been used to give you a solid grounding in the most concise way possible.

scrum of scrums program management/coordination techniques - I give you a complete overview of scrum of scrums as used in the business workplace without having to do a face-to-face course saving you hundreds if not thousands of dollars.

The course is video based with no supporting document necessary.

How is the course structured?

Each section features an overview of a particular aspect of advanced scrum techniques such as its Origin and how it progresses to more advanced methods such as how to run multiple scrum teams, how to explain, coach, and influence others to use scrum and how to become a scrum master in 7 simple steps.

Examples are included throughout the course with excellent quality video and audio. All are based on real-world experience.

Who this course is for:
Scrum Masters, Programme Managers, Program Managers, Project Managers, Product Owners, Business Owners, Support Teams, Maintenance Teams, Service and Sales Teams, Development Support Teams
Anyone who wants a complete overview of how to run multiple scrum teams, explain and influence others to use scrum or become a scrum master and certainty that they are getting the facts taught by an Agile expert
Someone preparing to work in a role that requires coordination of multiple teams, coaching, influencing, persuasion, or scrum master skills. Anyone who wants to know how to be advanced with co-ordinating multiple teams, persuading people at all levels of the business, scrum in general
A candidate who wants answers to frequently misunderstood points within scrum program management, influencing or an expert candidate who wants a concise, quick refresher on running multiple projects or scrum
Someone who wants to master running large/huge scrum teams

Includes Narration from Buddy Hatton, Ted R. Brown, Kevin Kollins, and Scott Clem.
What you will learn?
Learn how to run multiple projects using advanced scrum methods such as scrum of scrums,learn how to become a scrum master in 7 simple steps and learn how to influence by explaining scrum to anyone at any level of the business
Learn how to become a scrum master, influence others to use scrum and manage programs WITHOUT paying thousands of dollars for training
Learn what scrum is and why it is so powerful for delivering programs (a set of related projects) using the scrum of scrums method
Learn how to use the scrum of scrums method for delivering multiple related projects
Feel confident in explaining scrum to teams, managers and stakeholders for any service, maintenence or support team
Understand the detailed reasons for each scrum rule and how they help to deliver projects more effectively
Certificate of completion
---
---
100% moneyback guarantee
If you cancel within 10 days and you're not completely satisfied, we'll give you all your money back. No questions asked.
Training 2 or more people?
Get your team access to 1,610 top CPD HR Canada courses anytime, anywhere.
Welcome
1m 41s
Scrum - Introduction and Recap
4m 50s
Section 2. Become a Scrum Master
Learning Objectives
21s
Step 1: Get Knowledge of Another Methodology
3m 28s
Step 2: Get Scrum Project Experience and Reassess Your Values
3m 32s
Step 3: Become a certified Scrum Master
4m 39s
Step 4: Put your certification into practice
2m 45s
Step 5: Get a voluntary leadership role
3m 37s
Step 6: Get a scrum master role
4m 35s
Step 7: Stick to the rules
1m 12s
Section 3. Explain and Influence
Learning Objectives
21s
Introduction: Explain and Influence with 72 Reasons Why Scrum Works
1m 34s
How to Explain Why AGILE PRINCIPLES Work
3m 47s
How to Explain Why THE SCRUM MASTER ROLE Works
2m 7s
How to explain why THE PRODUCT OWNER ROLE works
1m 42s
How to explain why THE DEVELOPMENT TEAM ROLE works
1m 51s
How to explain why PRODUCT BACKLOGS work
2m 4s
How to explain why THE DEFINITION OF DONE works
1m 3s
How to explain why SPRINT PLANNING works
2m 16s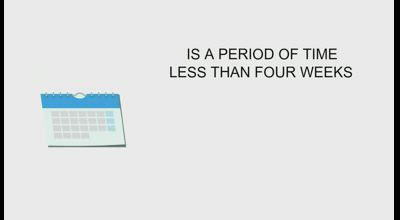 How to explain why THE SPRINT works
2m 8s
How to explain why THE DAILY SCRUM works
2m 19s
How to explain why BURN-DOWN CHARTS work
1m 29s
How to explain Why Product Backlog Grooming Works
1m 8s
How to explain why SPRINT REVIEW works
1m 29s
How to explain why the SPRINT RETROSPECTIVE works
1m 21s
Section 4. Programme Management and Techniques
Learning Objectives
21s
Introduction - Scrum of Scrums
1m 17s
The Challenge - Scaling Scrum
1m 18s
What is Scrum of Scrums
1m 46s
Agenda and time-boxing
2m 4s
Scrum of Scrum meeting types
58s
Who hosts and who to invite (or not to)
2m 33s
Frequency
1m 21s
Lessons from Industry
1m 41s
Learn from the best
Exploding Your Team's Productivity To Deliver Your Projects On time, On Budget
Paul is the CEO/Managing Director and Chief Consultant at Pashun Consulting Ltd, author of Scrum Mega Pack and a certified scrum master, experienced senior programmer and coach with experience in international blue chip companies dating back to 1999. That experience includes leading projects for the BBC, General Electric, Oracle, BSkyB, HiT Entertainment (responsible for Angelina Ballerina, Bob the builder and other titles that you love watching with your kids or siblings but won't admit to) and Razorfish. These roles have all involved leadership on a wealth of mobile, internet TV and web software projects.