COURSE Recruitment & Onboarding
Hiring Friends: The Upside & Downside of Loyalty-Based Hires
This course will give you all the tools and techniques to avoid being the victim of friendly fire.
Created by
Boardwise Donna Hamlin, CEO
About this course
Executives want to drive for success. It is both easy and tempting to hire people they know and trust, who are loyal to them. Why not? It seems like it should save everyone time in developing working relationships so the company can jump on the job, save on recruiting fees, have fun and ease learning curves. Is that what actually happens? It turns out, not so often. This course looks at the possible pitfalls to this hiring logic and suggests how to build a hiring philosophy that includes loyalty and so much more to thrive. Topics include:

-The benefits of hiring loyal friends and known colleagues
-The pitfalls and challenges when loyalty is not enough and, worse, in the way
-Actions and practices to ensure hiring success
-Tools and methods to avoid conflicted hires
-How to handle situations when loyal people need to leave
-Coaching and mentoring early stage company executives
-Navigating the political waters while managing the FOE (friend of executive)

This course will give you all the tools and techniques to avoid being the victim of friendly fire.
What you will learn?
Discover the dynamics of modern hiring: loyalty-centric hiring of the past versus innovation-based hiring of today
Recognize the pros and cons of hiring and managing friends and colleagues
Become familiar with how to create a strategic role evaluation
Identify effective methods of coaching executives on balanced, accountable hiring practices
Discover tools to use with early stage executives and 3 ways to manage the political landscape when there are FOEs on board
Recognize when a situation has turned sensitive politically and apply your lessons to avoid becoming a victim of "friendly fire".
Skills Covered
(HR) General
1.5 hours on-demand video
Certificate of completion
---
---
100% moneyback guarantee
If you cancel within 10 days and you're not completely satisfied, we'll give you all your money back. No questions asked.
Training 2 or more people?
Get your team access to 1,610 top CPD HR Canada courses anytime, anywhere.
Hiring Friends: The Upside & Downside of Loyalty-Based Hires
1h 14m 11s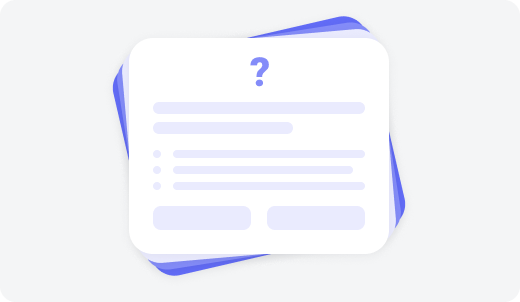 Review Questions
5 questions
Learn from the best
Donna Hamlin, Ph.D. "Much wisdom comes from the wacky side of life. Amid humor often lies the solution." Donna brings fresh solutions to solve all sorts of people challenges. Using her core competencies of listening, imagination, strategic thinking and understanding about how people think, she helps clients with creative way to build competency, resolve issues and be successful. Examples of her work include: facilitating strategic planning retreats for senior executive teams in more than thirty companies spanning two dozen industries, coaching senior executives to help them exercise thought leadership and improve personal performance, developing marketing and global positioning plans for corporate and product brands, and redesigning human resource functions to meet strategic shifts of companies. She's designed and managed major culture change processes for three corporate mergers and expansion plans. Prior to her CHROs role, she founded and managed Hamlin Harkins, Ltd., an international consulting firm with a successful track record for client support in strategy, change management and human performance management for companies in more than 48 countries. In the past, Donna served as Senior Vice President of Strategic Change, Executive Planning and Leadership Development for CitiGroup's Associates First Capital Corporation, and as Vice President for Human and Organizational Performance for Texaco, Inc. As the senior executive strategist there, she was responsible for the design and deployment of systems and strategies to improve individual and team performance within key business units for 27,000 employees. Dedicated to continuous learning, she has taught graduate level students in management, marketing and entrepreneurship for three decades, as her passion is to prepare students with her applied learning method. Active in corporate governance, she is certified in global governance by Harvard University and serves as independent board director at Daily Pay, In