COURSE Leadership Skills
Make Question-asking Your Superpower
Get better information, strengthen relationships and have more impact.
Created by
FliP University
About this course
"There are no stupid questions" - a phrase uttered by teachers and leaders around the globe; however, that's a half-truth. While there may not be stupid questions, there are weak ones that frankly don't produce much insight. But there are great questions too.

Learn to breathe life into ideas, encourage people's passion, expand horizons, solve real problems, and fuel an environment where people feel comfortable giving complete information. This is the course you need to expand your professional toolkit, strengthening all your relationships, boost your credibility and get better results. The rewards will be exponential!

Who is this course for…
Anyone who needs to ask a question.

Field of Study: Personal Development
What you will learn?
By the end of this course, you will be able to…
Use a variety of questioning techniques that will greatly expand your professional toolkit
Uncover assumptions that underlie work rather than taking things at face value
Boost your question-asking skills with clean listening and empathic listening techniques
Probe for the deeper purpose, meaning or motivation
Question in a way that helps others think more deeply, broadly or differently
Employ a structured methodology for asking questions
Certificate of completion
---
---
100% moneyback guarantee
If you cancel within 10 days and you're not completely satisfied, we'll give you all your money back. No questions asked.
Training 2 or more people?
Get your team access to 1,610 top CPD HR Canada courses anytime, anywhere.
Section 1. First day of class-Part1
WATCH: Would you like to meet your teachers & hear our inspiration?
5m 47s
WATCH: Seriously, how important are questions anyhow?
8m 35s
Section 2. But first, listen better-Part1
WATCH: Is listening important for your question-asking superpower?
3m 26s
WATCH: What do you notice?
1m 56s
WATCH: What is Clean Listening?
5m 6s
WATCH: What is Empathic Listening?
4m 45s
Section 3. The wonderful world of questions-Part1
WATCH: Why are generative questions better than tough ones?
4m 1s
WATCH: What are generative questions?
8m 39s
WATCH: What is the deep/wide/wild/what if framework?
3m 29s
Section 4. Go deep – finding real issues and truer motivation-Part1
WATCH: What is Socratic Questioning?
6m 12s
WATCH: Robots vs. aliens?
4m 25s
WATCH: How might you go deeper with clients?
5m 14s
WATCH: What is Clean Questioning?
5m 4s
Section 5. Go wide – expanding your frame to find more possibilities-Part1
WATCH: What are the magic words that transform questions?
3m 57s
WATCH: What is the 5W's and an H technique?
3m 21s
WATCH: What is Positive Deviance?
4m 37s
WATCH: What can we learn from Larry King?
5m 33s
Section 6. Go wild - getting really creative-Part1
WATCH: What makes a good research question?
7m 42s
WATCH: Why don't we just poke their eyes out?
4m 9s
WATCH: How might we stay in the question?
9m 36s
Section 7. What if, what else & other wise questions-Part1
WATCH: How might you question well in your leadership role?
7m 13s
WATCH: How might you question well in your followership role?
9m 21s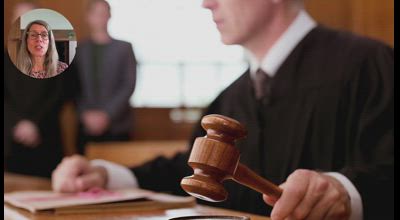 WATCH: Are leading questions bad or the closest thing to a Jedi mind trick?
5m 31s
Section 8. Last Day of Class-Part1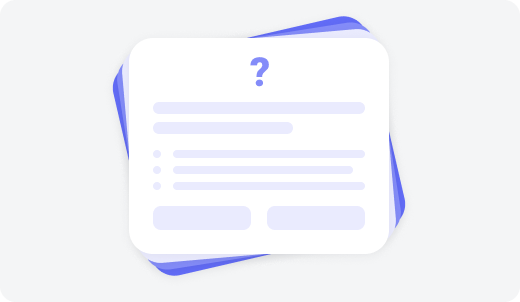 PLAY: Will you ace this final exam?
15 questions
Section 9. Last Day of Class-Part2
WATCH & SHARE: Are you ready to graduate?
2m 26s
Learn from the best
What if online learning was even better than in-person? At FliP University, we've taken the best of in-person workshops and put it online. Our content is pracademic, whimsical, transformative and thoroughly modern, at the forefront of organizational needs. It is based on research from cognitive neuroscience, creativity, social, organizational and positive psychology, learning theory, and clinical practice. You can have your cake and eat it too! Dr. Marc Hurwitz and Samantha Hurwitz are the co-founders of FliP U and co-authors of Leadership is Half the Story. In addition, we are proud to collaborate with BK Chan and Tim Hurson as adjunct professors of FliP U. Check out all our courses: • Be a leader people WANT to follow • Followership: The F-word that complements leadership • The Accidental Salesperson • Emotional Intelligence • Be a Better Ally • The Neuroscience of Work • Collaborative Decision Making • Make Question-asking Your Superpower