COURSE Career Skills
Soft skills for life & work: develop yourself for success
Learn the soft skills for personal development & success in life & work, with over 100 practical tips & strategies
Created by
Liz Makin
About this course
Are you currently having soft skills challenges in your life and work?

Do you want to develop your soft skills for success in life and work?

Do you want to learn more about the essential soft skills and how to apply these skills in your life and at work?

This course is a practical action-oriented course designed to give you the tools, tips, and strategies to develop your soft skills for personal development and success in your life and at work, with over 100 practical tips & strategies.

This course aims to give you an insight into the essential soft skills and how you can use these, as well as to look at your own soft skills and identify the areas where you want to improve. The course will also give you a wealth of soft skills tools, tips, and strategies to use for personal development and success in your life and at work.

As you go through the course you will be able to apply the learnings and develop your own personalized soft skills plan.

The course is designed to be practical and relevant to real life. It includes lots of ideas, tips and strategies, straightforward explanations, and lots of information for you to use as to how to develop and improve your soft skills. It is not a theoretical or academic course on soft skills.

What are soft skills?

Soft skills are the personal qualities that help you thrive in life and in the workplace. They are the behavioral and interpersonal skills that relate to how effectively you interact with others and handle everyday life and specific situations.

These are quite different from hard skills which refer to the specific knowledge and abilities that you need to perform your job effectively or to complete a task. Hard skills are the measurable skills acquired through training, education, and practise.

In a competitive labour market, prospective employees who demonstrate they have a good combination of hard and soft skills often see a greater demand for their services.

In this course, we cover a whole range of essential soft skills, including:

* Communication and relationships skills, including communication and building rapport, listening, asking questions, body language, emotional intelligence, and relationships.

* Action skills, including goal setting, planning and taking action, productivity and effectiveness, decision-making and problem-solving, learning and development, and asking for help and support.

* Self-management skills, including health and well-being, thinking, confidence and assertiveness, and resilience.

Field of Study: Personal Development
What you will learn?
Understand more about the essential soft skills and how they can help you in life and work.
Know what your current level of soft skills are and the areas you want to improve on.
Have an action plan in place for improving your soft skills.
Have access to a range of soft skills tips and strategies to support you in developing your soft skills going forward.
Skills Covered
CAREER PLANNING
SELF-MANAGEMENT
SOFT-SKILLS
Certificate of completion
---
---
100% moneyback guarantee
If you cancel within 10 days and you're not completely satisfied, we'll give you all your money back. No questions asked.
Training 2 or more people?
Get your team access to 1,610 top CPD HR Canada courses anytime, anywhere.
Lecture 1 Course introduction.mp4
5m 47s
Lecture 2 About us.mp4
2m 16s
Section 2. What are soft skills?
Lecture 3 What are soft skills.mp4
6m 7s
Lecture 4 Assignment 1 Soft skills assessment.mp4
6m 34s
Section 3. Soft skills tips & strategies
Lecture 5 Soft skills tips & strategies introduction.mp4
3m 3s
Lecture 6 Assignment 2 Your soft skills action plan.mp4
2m 19s
Lecture 7 Communication & building rapport.mp4
11m 44s
Lecture 8 Listening.mp4
8m 46s
Lecture 9 Asking questions.mp4
9m 1s
Lecture 10 Body language.mp4
8m 0s
Lecture 11 Emotional intelligence.mp4
6m 24s
Lecture 12 Relationships.mp4
7m 33s
Lecture 13 Goal setting, planning & taking action.mp4
9m 28s
Lecture 14 Productivity & effectiveness.mp4
7m 18s
Lecture 15 Decision making & problem solving.mp4
6m 49s
Lecture 16 Learning & development.mp4
7m 29s
Lecture 17 Asking for help & support.mp4
3m 34s
Lecture 18 Health & wellbeing.mp4
11m 15s
Lecture 19 Thinking.mp4
8m 0s
Lecture 20 Confidence & assertiveness.mp4
6m 28s
Lecture 21 Resilience.mp4
7m 3s
Lecture 22 Soft skills tips & strategies summary.mp4
1m 39s
Section 4. Your soft skills plan
Lecture 23 Your soft skills plan.mp4
1m 25s
Lecture 24 Course summary.mp4
1m 18s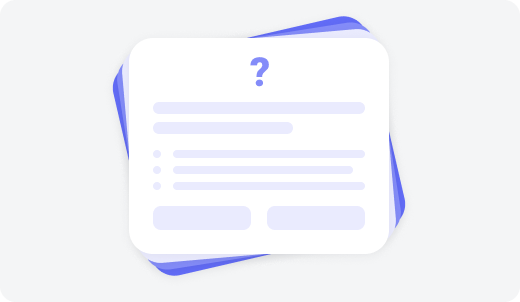 Review Questions
12 questions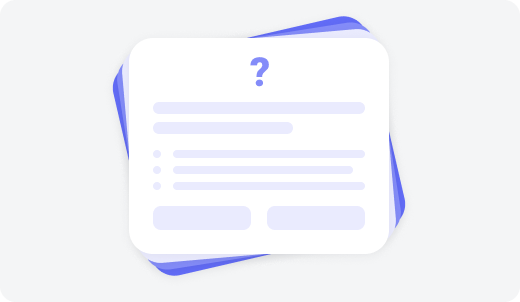 Course exam
20 questions
Learn from the best
Liz Makin is an online course instructor focusing on personal development including courses on anxiety management, communication, resilience, soft skills, stress management and time management. The courses are practical and relevant to real life with lots of ideas, tools, tips and strategies. The courses take a holistic view with tools, tips and strategies for all areas of your life. Liz Makin is an experienced business coach, business mentor and stress management consultant with over 25 years of business experience at senior management and director level. She has a Masters degree in Coaching and Behavioural Change and is a Fellow of the Institute of Chartered Accountants of England and Wales. Liz has been running her own business Makin It Happen - Coaching, Mentoring & Stress Management since 2002, which provides business coaching, business mentoring and stress management to business owners, directors, managers and professionals from small and medium sized companies to international organisations. Liz support clients to maximise the performance of their business, to maximise their own personal performance at work, in dealing with high levels of stress at work or in their business, when going through stressful and challenging times and in managing stress and building resilience to stress over time.