COURSE Retirement Planning
Alzheimer's Disease
The World's Most Significant Unaddressed Health Risk in the 21st Century.
Created by
Karen Henderson
About this course
Alzheimer's disease (AD), the most prevalent form of dementia, is an irreversible, progressive brain disorder that slowly destroys memory and thinking skills and, eventually, the ability to carry out the simplest tasks and ultimately death. It is estimated that over half a million people in Canada are living with dementia, resulting in a combined healthcare system and caregiver cost of over $10 billion every year. These economic and social costs are set to drastically increase as the number of Canadians living with dementia is estimated to increase by 66% by 2031 to 937,000. Worldwide, at least 55 million people are believed to be living with Alzheimer's disease or other dementias; there are 10 million new cases every year. (WHO 2021)

Because of the enormous medical, social, and informal care costs of dementia to both countries and individuals, if global dementia care were a country, it would be the 18th largest economy in the world. The annual care costs for 2019 were US$1.3 trillion, as unbelievable as the market values of companies such as Apple (US $2.78 trillion) and Google (US $1.95 trillion).

Although AD was discovered in 1906 by Dr. Alois Alzheimer, little progress has been made in the last 100+ years in trying to determine either the cause of the disease or a cure. No treatments exist to stop or reverse its progression, though some may temporarily improve symptoms. Research is discovering ways to help prevent the onset of dementia; for example, undergoing cataract surgery or using hearing aides if necessary are associated with a lower risk of developing dementia. But there is no cure in sight.

The sad reality is that the world is still in denial about diagnosing dementia; it is the most feared disease of those over 65.

Since dementia cannot yet be prevented, it's wise for everyone to understand how to reduce their risk for this devastating illness. This session will benefit you, your family, and your clients.

*Note that this course contains updated information from Karen Henderson's previous course on Alzheimer's disease.
What you will learn?
Ageing In Place With Dementia
1.5 hours on-demand video
Certificate of completion
---
---
100% moneyback guarantee
If you cancel within 10 days and you're not completely satisfied, we'll give you all your money back. No questions asked.
Training 2 or more people?
Get your team access to 1,610 top CPD HR Canada courses anytime, anywhere.
Alzheimer's Disease
1h 19m 38s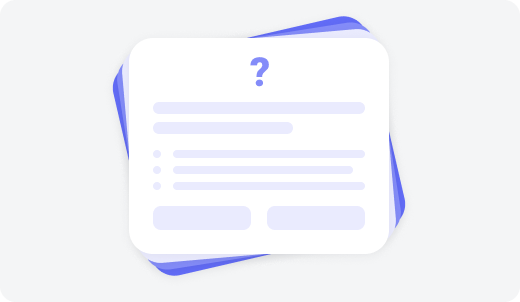 Alzheimer's Quiz
4 questions
Learn from the best
As the result of a life changing 14 - year dementia care experience, Karen founded the Long Term Care Planning Network, Canada's leading resource centre for aging and long term care planning and education. Her seminar series, web site, newsletter and print/electronic tools are recognized as key international long term care educational resources. For the past 25 years, Karen has been a well-known speaker, educator, writer, media commentator, publisher and consultant in the field of caregiving and long term care, who has been published in leading geriatric journals in Canada. Over the years she has sat on many not-for-profit/government committees concerned with aging, Alzheimer's disease, elder abuse and end of life. She has been featured frequently on television and radio, and helped write/produce the 13-part television/DVD series Caregiving With June Callwood. She has written articles for many newspapers and industry magazines; both Health Canada and the Ontario government have asked her to create articles for public education. In addition, she has been asked to create content on aging/long term care planning for several financial services training organizations, and to contribute chapters to academic books on the subject of family caregiving. She has developed and taught a course on aging/long term care planning for Ryerson's LIFE Institute for the past three years. Karen has spoken across Canada to many consumer groups, professional associations and corporations, and has spoken on national tours for Mackenzie Financial, Sun Life Financial, Phillips, Hager & North, Credential Financial and The Knowledge Bureau. Karen is a Certified Professional Consultant on Aging (CPCA) and is author of a unique Canadian series of print resources including The 10-Step Long Term Care Planner. She has worked with Canadians and their professional advisors across Canada to help them understand the implications of aging and long term care on financial, professional and personal well-being.